New Ford F-150 Lightning 2023 in Nashua
Preproduction computer-generated images shown throughout. Available spring 2022.
Preproduction Model Shown
ALL ELECTRIC. ALL F-150.
F-series is America's best-selling truck for 44 years* for a reason. And now, it's charging into the future with the all-new, all-electric 2023 Ford EVs F-150 Lightning. It's the first F-Series that's gas-free and offers more purposeful technology, an elevated driving experience and trusted Built Ford Tough capability. Offering an ingenious array of connected intelligent features with over-the-air Software Updates to help ensure your Ford EVs truck can get even better over time.
Learn More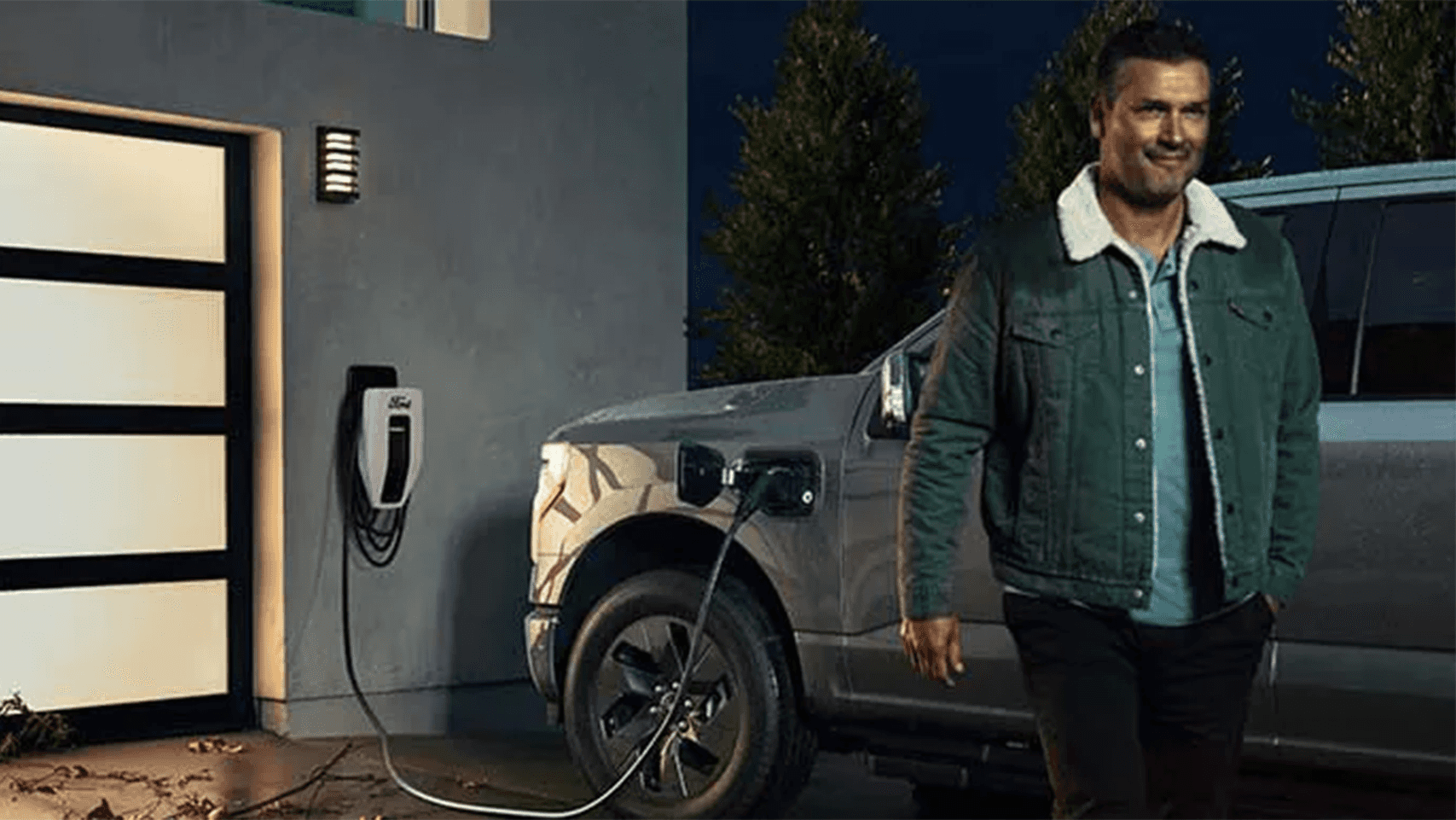 More than you ever imagined from an all-electric future
A new age for Ford EVs F-150 is here. Electric powered with your life in mind. Luggage, tools, 400 lbs. of concrete - there's plenty of room up front. With 14.1 cubic feet, it's the largest sealed front trunk of any all-electric pickup.
580 HORSES BORN TO RUN
The extended-range battery puts out 580 horsepower. * That's enough punch to make even a trip to the grocery store a thrill.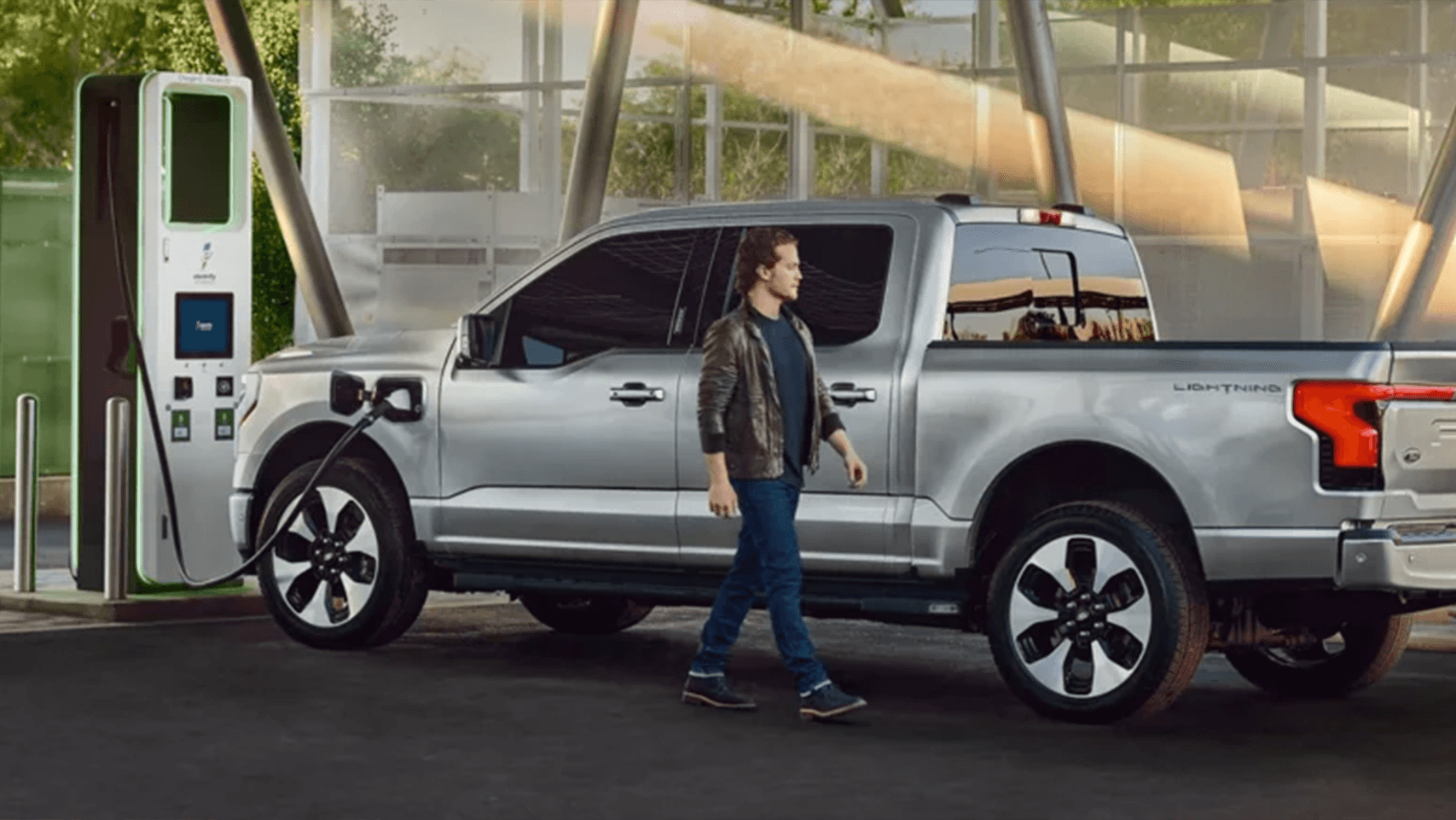 WE'VE GOT CHARGING COVERED
Backed by the largest public charging network in North America,174 we offer a variety of charging solutions to meet all your charging needs. Ford Charging Station Pro is included with the extended-range battery. This allows a peak charging power of 19.2 kW enabled by the battery's dual onboard chargers meaning a full charge overnight.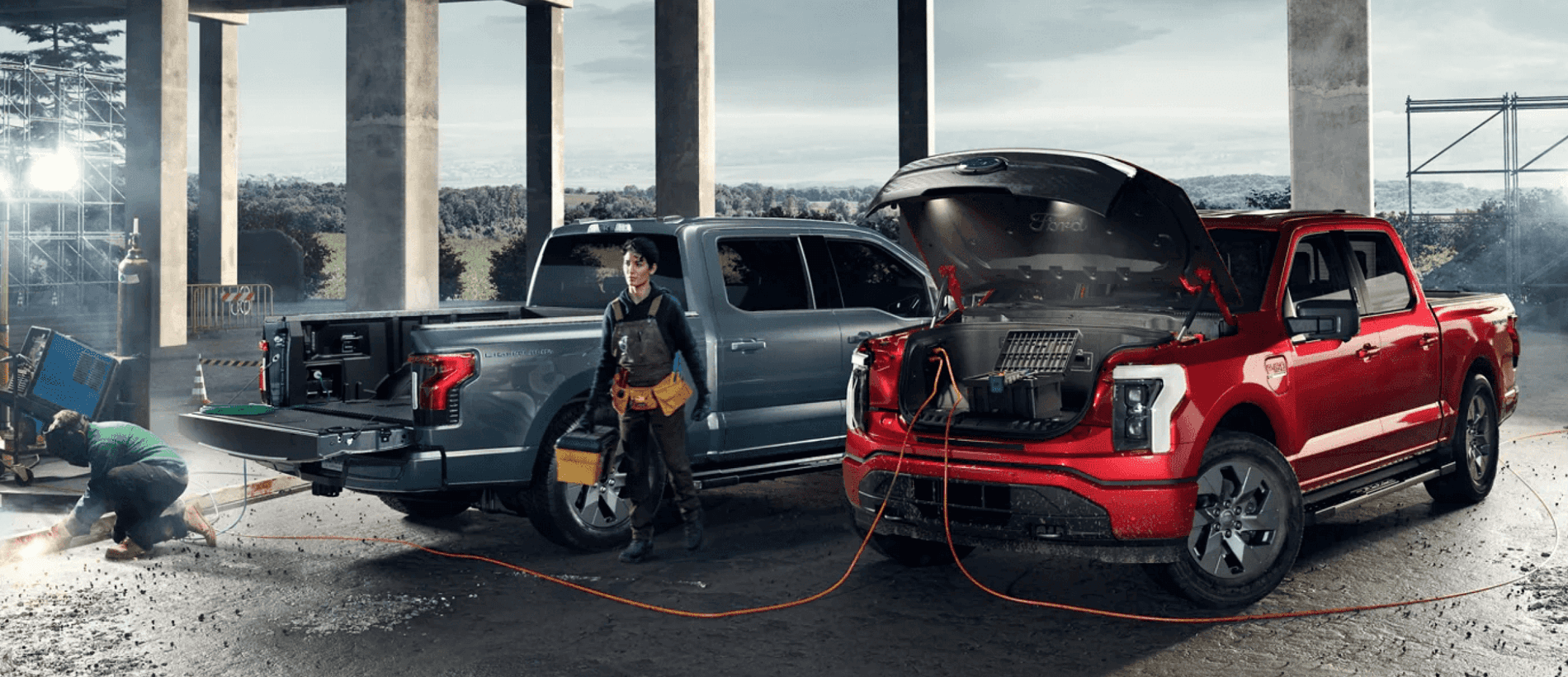 Frequently Asked Questions
The Ford Lightning is an EVs (Electric Vehicle) that has two electric motors, one on each axle, which together deliver 563 hp and 1,050 Nm of torque. The front motor is located between the front wheels, under the front trunk, and the rear motor is located between the rear wheels.
Each engine in the Lightning, an EVs, has an estimated horsepower of 281.5 hp, as the total power of the vehicle is 563 hp and is split between the two engines.
According to available data, the top speed of the 2023 Ford Lightning, an EVs, is 111.8 mph (180 km/h), which is the same as that of the 1993 Ford SVT F-150 Lightning. Acceleration from 0 to 60 mph (0 to 96 km/h) is estimated at about 4 seconds.
The Ford Lightning is an EVs pickup truck that offers many advantages, such as high power, good range, high towing and cargo capacity, a large front trunk, an advanced entertainment system and intelligent driver assistance technology. In addition, it can serve as a home power source in case of emergency or to power other devices. By some accounts, the Ford Lightning is a revolutionary, surprising and practical pickup truck.
*Based on 1977-2020 CY total sales.
**At purchase, the FordPass Connect modem is connected and sending vehicle data (e.g., diagnostics) to Ford. To disable, or for more information, see in-vehicle connectivity settings. Learn more at FordConnected.com.