Medical Professional Offer
Details
Program dates: Now through June 1, 2020
Eligible Vehicles: All 2019, 2020, and 2021 Model Year Ford Vehicles
Stackability: This incentive stacks with 0% for 72 mo. special. No Tier Uprate APR Program. It also stacks with ICI private offers.
Subject to verification via ID or OneMagnify Manual Verification.
Medical Professionals $500 Bonus Cash
As a thank you to those working on the front line of this virus, we are pleased to announce a national $500 Medical Professional Bonus Cash Incentive through June 1st!
Eligible Occupations that qualify for incentive:
911 Dispatchers
Police
Police Officer
Sheriff/Sheriff's Deputy
Correctional Officer
State Trooper
Federal Law Enforcement Officer (Example: Department of Public Safety, Central Intelligence Agency; please note that not all Federal Law Enforcement Officers qualify for the program.)
Fire Department
Career Firefighter
Volunteer Firefighter
EMT
Medical Professionals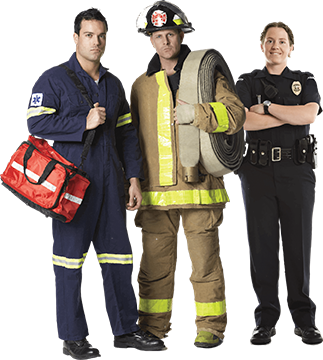 Nursing Assistant
Licensed Practical Nurse
Nurse Practitione
ER Nurse
Home Health Nurse
Medical Assistant
Doctors
Cardiologist
Oncologist
Pediatrician
Surgeon
Therapist
Pharmacy Technician
Home Health Nurse
Clinical Laboratory Technician
Radiologist
Physical Therapist
Home Health Nurse
Clinical Laboratory Technician
Radiologic Technologist
Health Information Technician
Clinical Laboratory Technologist
Occupational Therapy Aide
Respiratory Therapist
Family Practitioner
Phlebotomist
Physician Assistant
Nursing Assistant & Orderlies
Cardiovascular Technologist
Medical Equipment Preparer
Nurse Anesthetist
Anesthesiologist
Athletic Trainers
Chiropractors
Dental Hygienists & Assistants
Dentists
Massage Therapists
Veterinary Doctors
Veterinary Assistants and Technicians
Hospital General Staff
Hospital Receptionist
Healthcare Administrators
Healthcare Administrative and Clerical positions
First Responders Appreciation Cash (PGM#37412) is exclusively for active members of an eligible First Responder Association and their eligible household members. Medical Professional Appreciation Cash (PGM#37636) is available for eligible medical professionals and their eligible household members. Available on the purchase or lease of an eligible new 2019/2020/2021 Ford and Lincoln vehicles. Not available on Ford Mustang Shelby GT350®, Mustang Shelby® GT350R, Mustang Shelby® GT500®, Ford GT, F-150 Raptor, Bronco, Mustang Mach-E and Lincoln Continental Coach Doors. May be used with other Ford and Lincoln public offers. Limit 5 purchases or leases. U.S. residents only. Take new retail delivery from an authorized Ford or Lincoln Dealer's stock by 6/1/20. Contact your dealer for complete details and eligibility.