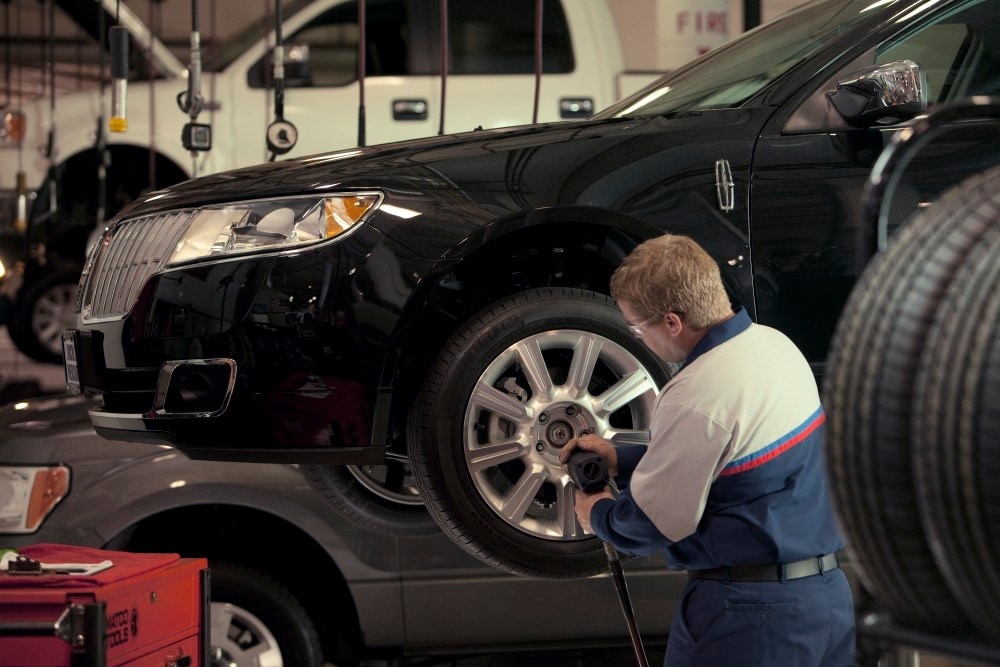 ?
New England winters bring treacherous driving conditions, which is what makes having the right tires so vital once the weather gets cold. Hopefully, your tires are the only component of your car contacting the road, so you should make they're ready to provide traction in slippery conditions. Well, our Ford service shop near Manchester has a tire service center ready to help you prep for winter! Of course, there's more you can do to ensure confidence with winter driving, which you can learn about below!
How to Best Prepare Your Car for Winter
If you need to put your winter tires on or buy new winter tires near Lowell, our Nashua service center is the place to come. Our team can check the tread of tires and rotate them for you, to make sure they're as ready as possible for winter driving conditions! That's not all we can help you with either as our service center performs all sorts of other vehicle maintenance tasks. Cold weather impacts many parts of your car, but we can check your battery, change out fluids, and inspect other parts of your model. All these checkups and services will give you more peace of mind that the snow, cold, and ice that winter brings won't hinder your commute, vacations, or other plans you may have!
Get More Info on Prepping Your Car for Winter at Our Service Center Near Windham, NH!
Lots of drivers come to us to get their winter tires on their car or prep other systems for the difficulties that winter driving brings, so set up an appointment with us today! Our service center near Merrimack works on a wide range of models, and it's our knowledgeable team and friendly atmosphere that keeps car owners coming back to us. Call ahead or stop in if you want to see what our service center can do for you and your vehicle this winter!