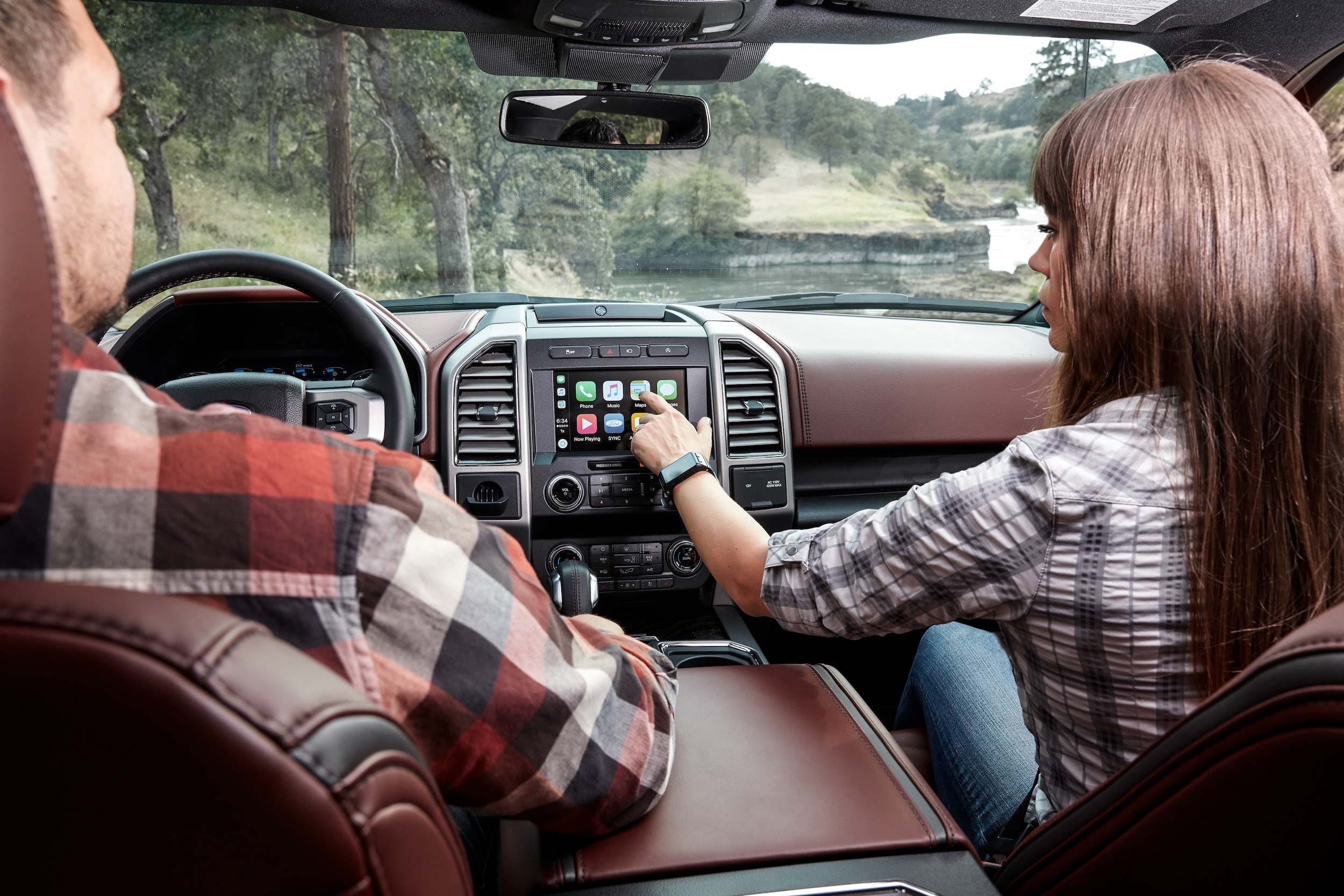 Many drivers come to our Nashua Ford dealership looking for a new truck, and that has to do with the reputation that Ford has earned regarding their spectacular truck lineup. Of the many rugged trucks on our lot, the new Ford F-150 is the most popular and versatile of the bunch. Well, the new F-150 isn't the only truck with lots of fans around Nashua as models like the Toyota Tundra have their loyal followers, but our firsthand experience driving both the F-150 and Tundra around Nashua shows that the Ford truck remains the better option. Read on to learn why!
What Makes the Ford F-150 the Right Truck for Nashua, NH?
We break down all that puts the Ford truck ahead of the Toyota pickup with our comparison of the F-150 and Tundra, and the advantages of the new Ford F-150 are quite clear. It has more engine options than the Tundra, and its engines provide more power and higher towing and payload capacities than the Tundra. That's enough to sell many Nashua truck shoppers with horse trailers or off-road adventures to tackle, but the F-150 doesn't stop there as it also has more tech features and larger cabins than the new Tundra offers.
So, how do the F-150 and Tundra compare when in Nashua? Well, we've driven both around the busy centers and outskirts of the city, and we found the Ford truck more enjoyable. The F-150 and its greater capabilities help those putting their boats into the Merrimack River, whether it's a kayak or one with a motor, and the F-150 also has a larger bed, which helps when biking in Mine Falls Park or going camping around Southern New Hampshire. Think you'll use your truck more in busy parts of Nashua, like Library Hill? Well, the Ford F-150 has more efficient engine options than the Tundra, so it also wins in this regard. Plus, the Ford F-150 has features, like heated rear seats, not in the Tundra, which are necessary for staying comfy in New England winters!
In conclusion, no matter your plans for your new truck, many aspects place the Ford F-150 ahead of the Toyota Tundra for Nashua drivers, so come by our Nashua Ford dealership to see our new F-150 offers for yourself!