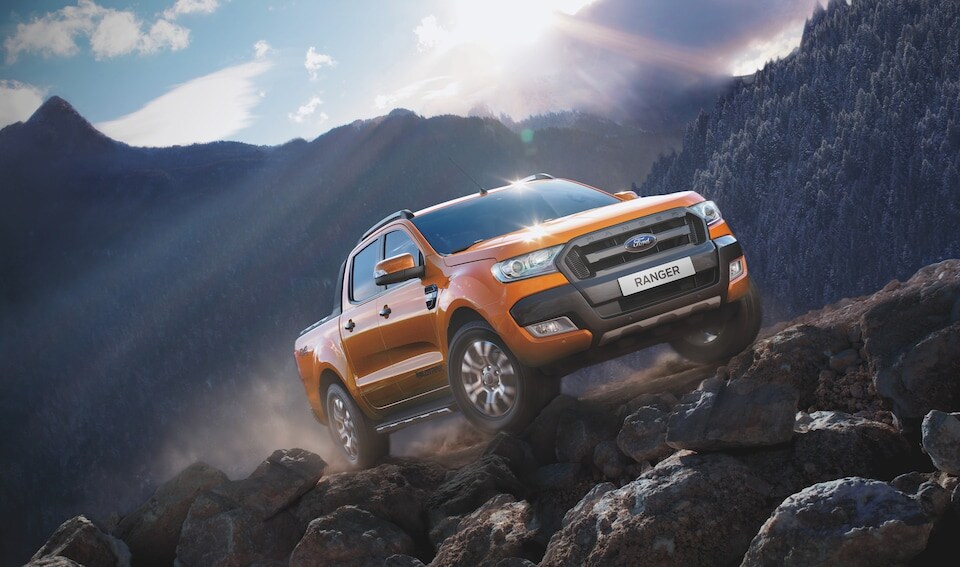 Other mid-sized trucks rejoiced when the production of the Ford Ranger took a break, but those competitors are back where they started as the popular pickup comes back better than ever with its 2019 model. We went in depth on how the 2019 Ranger compares to the Chevy Colorado, Toyota Tacoma, and Nissan Frontier, but you can check out some of the highlights of our findings by reading more below!
Performance and Capability
Ford trucks are known for being hard-working, and the 2019 Ranger is no different as it has the highest payload and towing capacities of any gas engine truck in the class. The only model that can out tow it is the Chevy Colorado with a diesel engine, and even that only bests it by 200 pounds. What other major advantage does the Ranger have? It comes with a 10-speed automatic transmission, which is four more speeds than what the competition offers, which means towing and off-roading are that much easier.
Features and Technology
Power and towing ability are major reasons that drivers consider the mid-size truck class in the first place, but the new Ford Ranger has the features to match any other sedan or SUV on the road today, which the other pickups can't claim. It comes standard with an 8-inch touchscreen and safety features like pre-collision assist with automatic braking, and itoffers tech like a Wi-Fi hotspot that ten devices can connect to, Apple CarPlay, Android Auto, and blind spot monitoring with trailer detection. In short, neither the Colorado, Frontier, nor Tacoma can match all that the Ranger offers.
Does the 2019 Ford Ranger sound like the right truck for your needs? We're not surprised! If it is, come on down to our dealership in Nashua to talk about it with a member of our team!