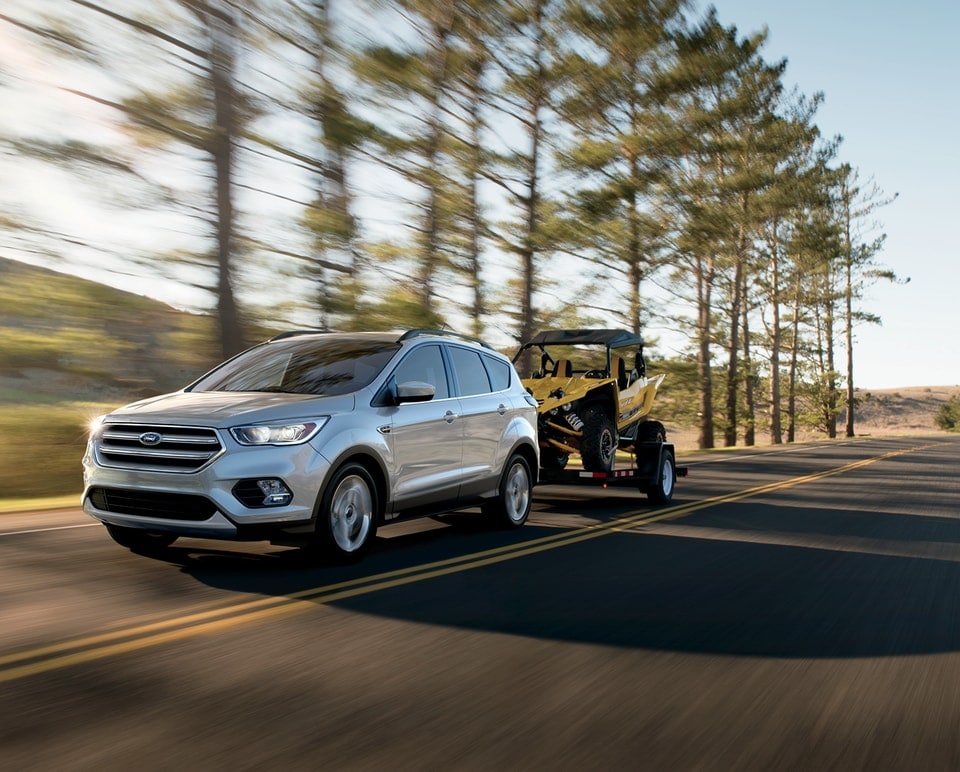 ?
If you're looking for the perfect family vehicle to take a road trip in, the Ford Escape is the perfect compact SUV to do it in. Whether you want to travel across the country or just across the state, we're sure you'll love how comfortable and fun to drive the Ford Escape is.
Entertaining and Comfortable for the Long Haul
No road trip would be complete without your favorite road trip playlist! With the SYNC 3® infotainment system, you can enjoy all of your favorite music, podcasts and more thanks to Apple CarPlay and Android Auto. It's easy to enjoy your road trip with the SYNC 3® system on board. The menus are easy to navigate and even supports voice commands and more. When you opt for integrated navigation, the world really is your oyster, so why not plan a trip out west? Or a family camping trip to the White Mountains? No matter where you go, Your Ford Escape will get you there.
Another big consideration before road tripping in your Ford Escape is how comfortable the seats are. Since you'll be getting cozy in the front seats, you'll love how spacious and supportive they are, no matter how far you drive.
Before you set out on the road for your next adventure, come see our expert technicians in our service center and we'll make sure everything is running like it should. You don't want any surprises, so we can take care of you quickly and painlessly so you don't have to worry about finding a shop somewhere unfamiliar.